| | | | |
| --- | --- | --- | --- |
| QUB Dragonslayers 24 Hour Event, 26th-27th February, In Association With Belfast Juggling Convention 2011 | | | |
Thursday, 10 February 2011 14:33


QUB Dragonslayers will be running a 24 hour gaming event on the 26th of February as part of the QUB Juggling Society's Belfast Juggling Convention 2011 which is running over the weekend of the 25-27th of February.

This 24 hour event will differ slightly from our regular events in that it will run from 11am on Saturday morning to 12 noon Sunday morning technically making it a 25 hour event!

We will have a reduced entry rate of £5 for attendees of the Belfast Juggling Convention who will be taking part in separate convention activities throughout the day in the SU.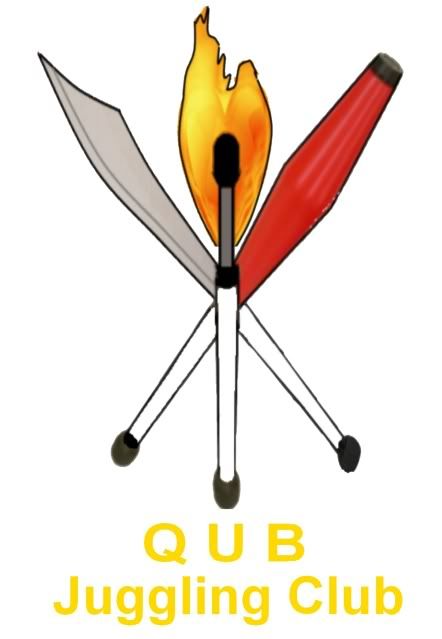 Dragonslayers 24 hour event attendees also get a reduced entry cost for a Saturday day ticket to the Juggling Convention of £7 instead of £10, as well as reduced cost of £4 for entry to the special Renegade Show on Saturday evening in The Speakeasy Bar.

The 24 Hour event will also be host to the first round of our new Season 4 of DS Ranbat's, our premier fighting game tournament which runs each year. Entry will be separate for the 24 hour and Ranbat events and full details of the will be available on our website soon.

Featuring:
Rock Band, now with many new songs to choose from
Retro console gaming, and our newly refurbished MAME PC
A more eclectic mix of console games than our regular Tuesday nights
Warhammer 40k battles,
More board games than you can shake a really big stick at
CCG freeplay
RPG gaming
Zombies, Pirates and Ninjas, Oh My!

There will be console game tournaments, and other tabletop gaming events running all weekend. With 24 hours to play - you should try a little bit of everything,

Now for the important stuff:
When: 11am Saturday 26th – 10am Sunday 27th February
Where: The Space, Queen's Students' Union.
How Much? £5 for Dragonslayers members and paid up attendees of Belfast Juggling Convention 2011, £8 for non-members for the entire weekend. Over 18s only. Separate entry will be available for those just attending the DS Ranbat event.

Read on for more information about our 24 hour events and important info about our strict over 18's policy for the event
Our 24 hour all-nighter or "Slayers24" as it is affectionately known will be held in The Space of the Students' Union, the room where Dragonslayers meets on a Tuesday night. It's open to everyone so feel free to bring along a friend or two.

As with previous 24 hour events, there will be no official PC LAN or tuck-shop. You are free however to bring a PC/laptop and play at no additional cost. As for the tuck-shop, we recommend you stock up from the SU Shop before it closes.

We'll have all our regular console equipment and games available with the addition of a few special events that only a full 24 hours can accommodate.

If console gaming isn't your thing there's ample opportunity to run a day long RPG or perhaps play an 8 player game of Twilight Imperium, if you've ever wanted to play a really long game but haven't had the time then our 24 hour event is an opportunity that can't be missed.

At a previous event a group of brave gamers ran an entire Dungeons & Dragons campaign over the course of 24 hours, an achievement accomplished through sheer force of will and gallons of coffee and energy drinks.

The Space has heating but just in case it is cold, we recommend that attendees bring some warm clothes.

The Students' Union itself will be locked from 3am Saturday until noon Sunday so during this time if you leave the building you wont be able to get back in.

In line with Sutdents Union guidelines we will be enforcing a strict over 18's only policy for anyone staying after 8pm ID WILL BE REQUIRED FOR THOSE WISHING TO STAY
Last Updated on Thursday, 10 February 2011 14:52